Searching for the perfect gift?
Give a Water Mission Honor Card.
This Christmas, honor your loved ones and transform lives around the world with Water Mission Honor Cards.
Simply choose one or more of your loved ones to honor with an Honor Card gift, and we'll send each of them a beautifully designed card that demonstrates the impact of your donation with an inspiring real-life story of someone we serve.
Start a legacy with your family, employees, and neighbors and give a gift that changes lives through the provision of safe water.
Click on one of the links below to give an Honor Card.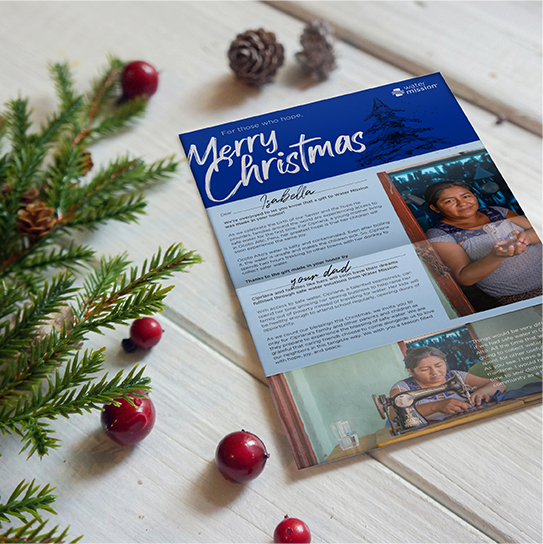 Your cart is currently empty.