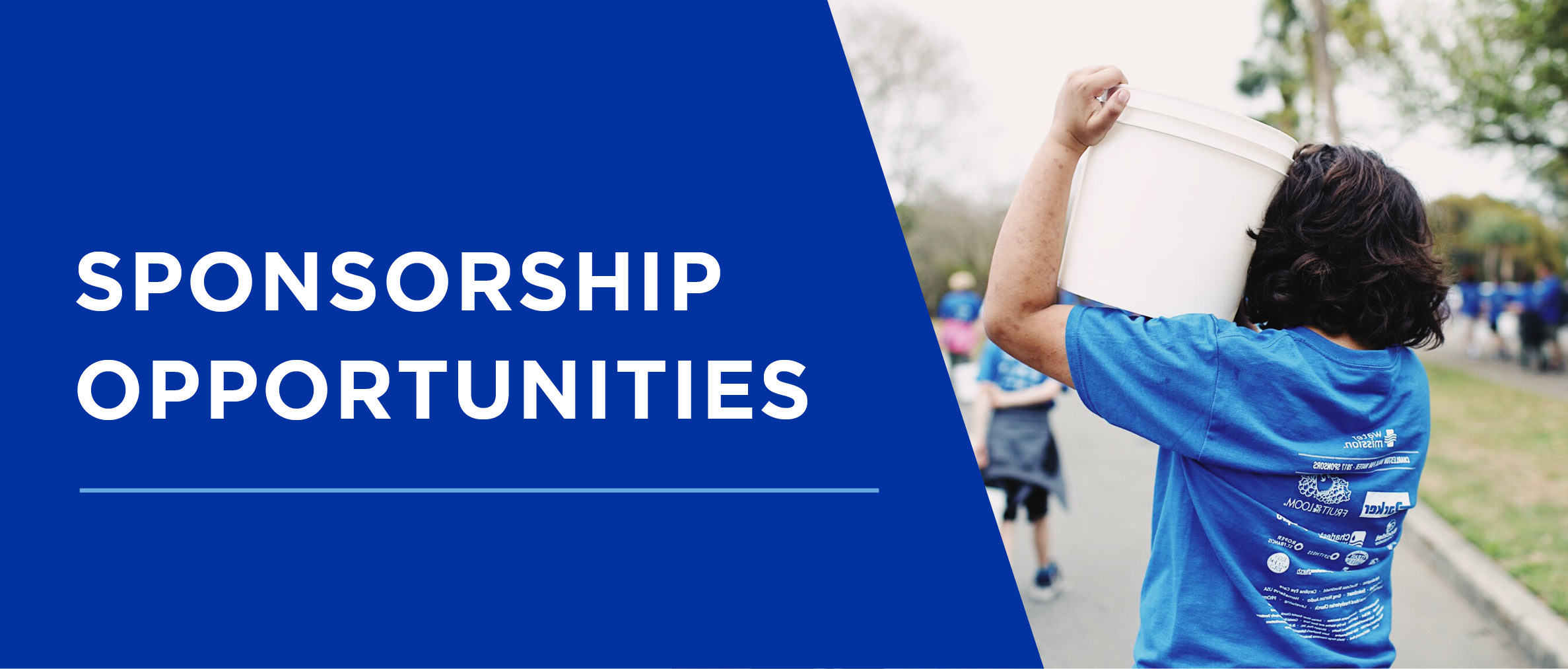 Thanks to the support of businesses, churches, and other generous donors sponsoring the Charleston Walk for Water, this event raises funds that provide lifesaving water and sanitation solutions to people in need around the world.
Sponsorship makes Water Mission's Walk for Water possible. We invite you to join us in bringing safe water to millions of people worldwide. As a sponsor, you'll be part of sharing our mission, and your brand, with an estimated 4,000 walkers, and you will receive the following benefits (depending on sponsorship level):
• Logo and/or name recognition on Walk website.
• A number of waived walker fees (based on sponsorship level).
• Recognition on light pole banners at Riverfront Park.
Sign up today to sponsor this impactful event. You can also view a full list of sponsorship benefits or email sponsors@watermission.org with any questions.


*Water Mission will follow CDC and government guidance regarding COVID-19 prevention and social distancing. Walkers will have the option to participate in the Walk at Riverfront Park or virtual sites across the city. Please note that Walk day signage will be limited to Riverfront Park, Water Mission's headquarters, and the surrounding area. In the unlikely event that the Walk must shift to a completely virtual format, Water Mission will do its best to provide comparable benefits to replace these Walk day benefits. All sponsorships are considered charitable gifts to Water Mission and are non-refundable.