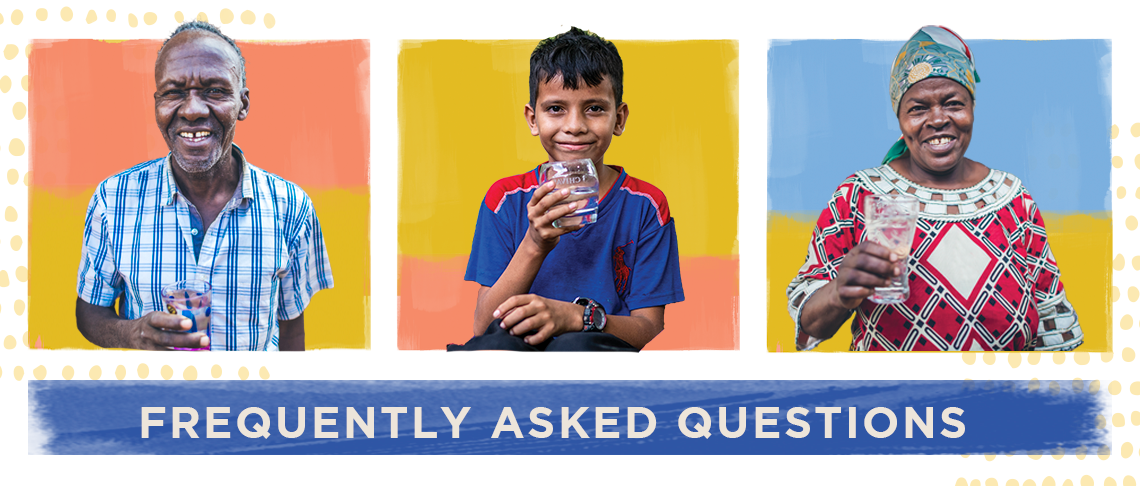 Why did you convert the Walk for Water to a virtual walk?
The safety of our participants is our top priority. Due to the concerns related to large group gatherings and the COVID-19 virus, the 2020 Hach Walk for Water will now be a virtual walk, giving you the flexibility to walk wherever and whenever you would like.

What is a virtual walk?
​A virtual walk is a walk that takes place in multiple locations and participants are united by a common purpose – to generate awareness of the global water crisis and suppor for the 2,200,000,000 people around the world who do not have access to safe water. We encourage you to walk a 3.7 mile (6km) route in your neighborhood or local park as you consider those who make that walk daily to retrieve water for their family. Take a look at our virtual walk resources here.


When is the virtual walk?
​The 2020 Hach Virtual Walk for Water will take place on Saturday, June 13. We encourage participants to walk on this day in their local community. If this date is not feasible, we welcome participants to walk and raise funds whenever is most convenient.
Where do my donations go?
All donations given for the 2020 Hach Virtual Walk for Water go directly to providing access to clean, safe water in communities around the world.

How much does registration cost?
We have waived the $25 registration fee for the 2020 walk!

Can I join a team after I've already registered?
Yes. Please email walk@watermission.org to be added to a team.

Who do I contact for more information?
Call Water Mission at 843.769.7395 or email walk@watermission.org