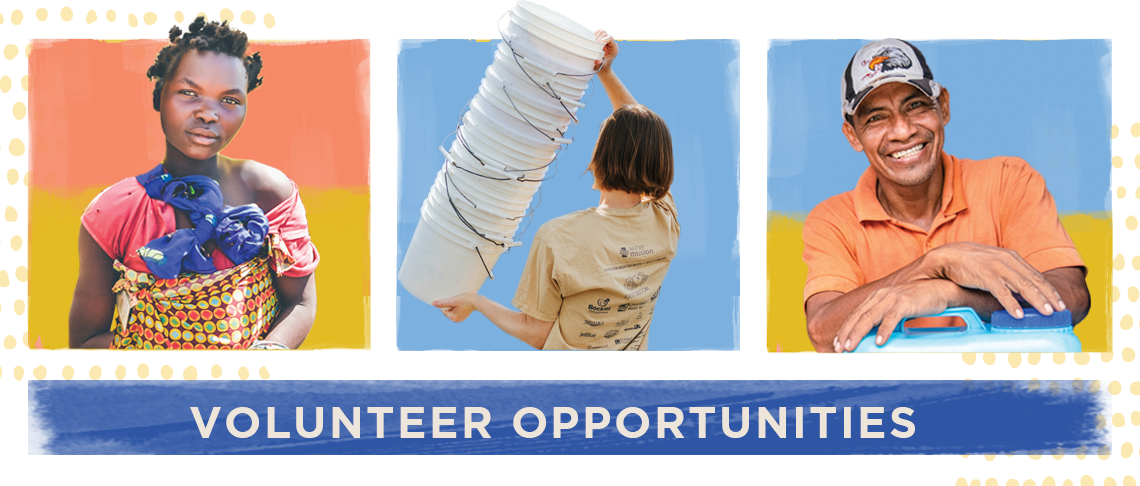 Coordinating an event for 5,000 excited walkers is no easy feat. Every year, an army of dedicated volunteers make the Charleston Walk for Water possible. More than 300 volunteers support every area of the Walk — from registering participants to distributing buckets, holding signs along the route, or simply giving high fives of encouragement. Our volunteers really make this event a success.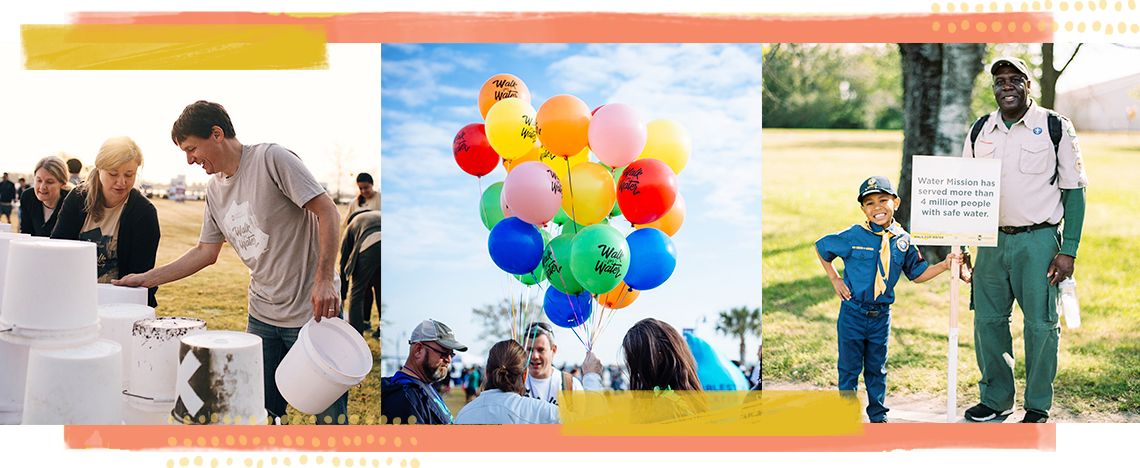 Ready to sign up? Click below to view available roles or to register as a volunteer for the 2020 Walk for Water. Together, we'll create an awesome event that transforms lives around the world.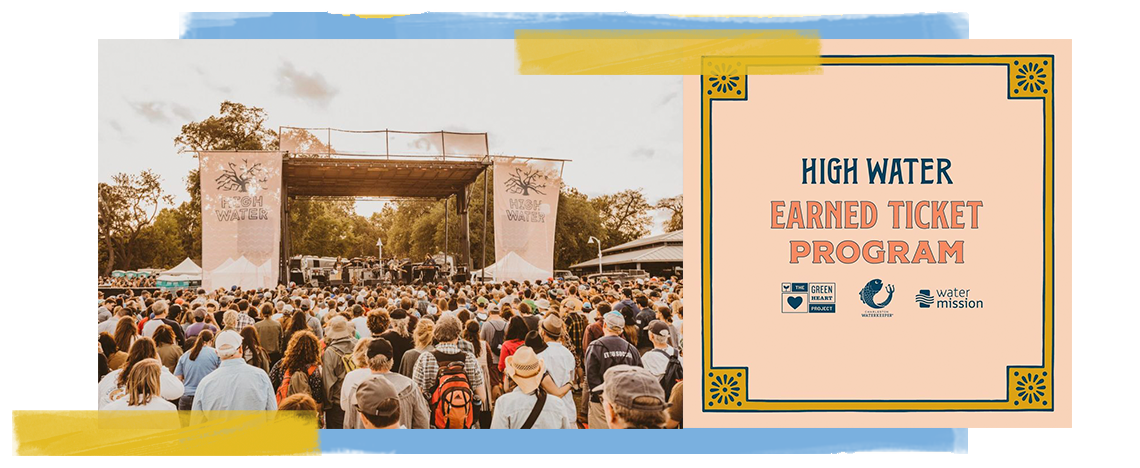 For the fourth year, Water Mission is pleased to be a part of High Water Festival's Earned Ticket Program. Through this program, volunteers who RSVP and serve eight hours at the Walk for Water are able to earn a ticket to High Water. There are a limited number of tickets available, so volunteers who are interested must RSVP here. Do not sign up through Volunteer Hub if you have RSVPed for the Earned Ticket Program.
You can find out more about the High Water Festival here.
Email volunteers@watermission.org if you have any questions about volunteering for the Walk.