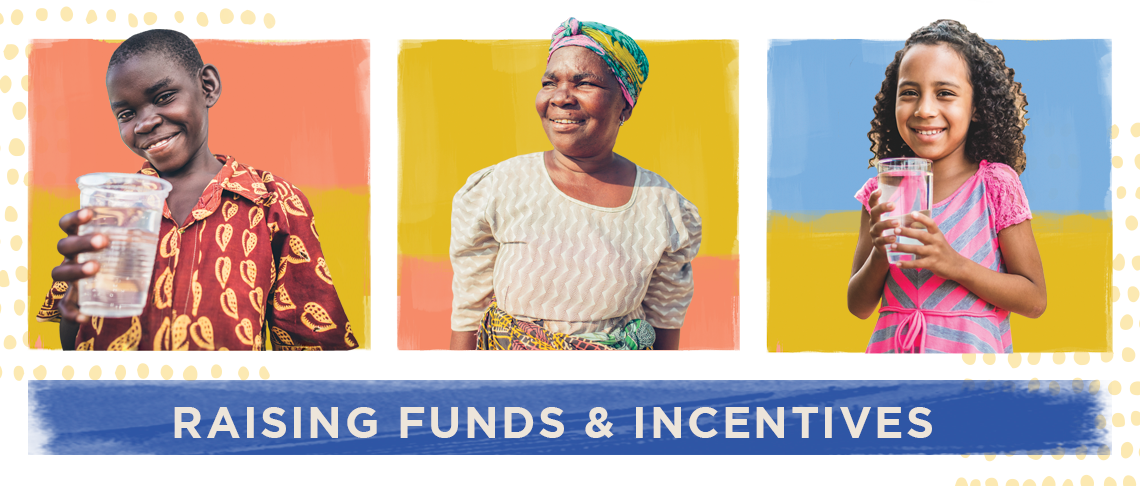 When you raise funds for the virtual Walk for Water, you're making a lasting difference in the lives of people around the world. Every dollar raised provides clean, safe water to people in need. Plus, as you raise funds, you'll be eligible for some exciting rewards!

By asking family and friends to support you, you're inviting them to fight beside you against the global water crisis. Imagine the difference you can make together.

Be entered to win a pair of JetBlue tickets!*
For every $100 you raise before noon on Friday, March 13, you'll be entered to win a pair of round-trip tickets from JetBlue. Register and start raising funds today! The winner will be announced at the Walk for Water.

Earn rewards while you make a difference!**
You can earn limited edition merchandise when you go the extra mile in your raising funds efforts: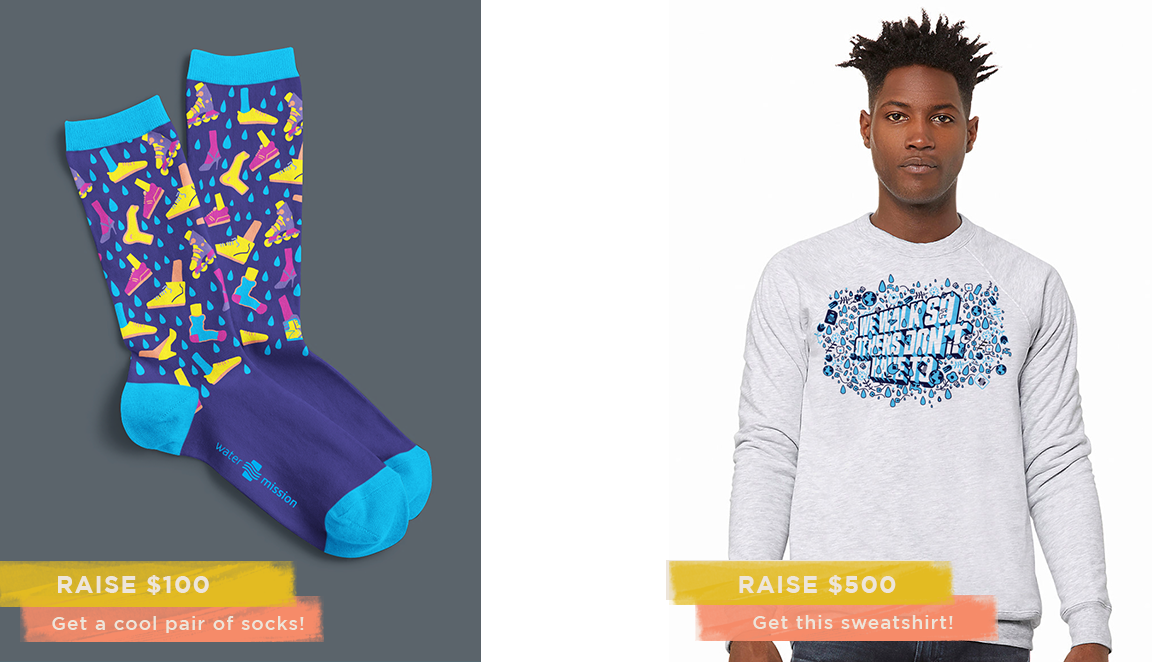 • Raise $100, receive 2020 Walk for Water socks. Your commitment to ending the global water crisis will be obvious when you wear these exclusive socks!
• Raise $500, receive a 2020 Walk for Water sweatshirt. This lightweight, comfortable sweatshirt will help spread the word about safe water solutions every time you wear it.
• Socks and sweatshirt final deadline for eligibility is 4/1. Once you have reached one of these support raising goals, you will receive an email prompting you to fill our size and mailable address information. Items will be mailed starting 4/1.

Details
*Every participant who raises $100 before noon on Friday, March 13, 2020, will be entered to win a pair of round-trip tickets from JetBlue. For every $100 a participant raises, he/she will be entered once into the drawing. Some restrictions apply. Funds must be raised on a personal support page; team donations are not eligible. Water Mission staff and volunteers are not eligible to win. For more information, please visit www.jetblue.com/legal.
**Participants who register for the 2020 Walk for Water and raise funds are eligible to redeem a reward item based on their support raising totals. Team support raising totals and non-participating donors do not qualify for rewards. Water Mission reserves the right to substitute a gift of equal or greater value or to change the reward item at any time. Participants will be notified within one week of meeting sock and/or sweatshirt goal via email with redemption instructions. Items must be redeemed within four weeks of receipt. Socks and sweatshirts are rewards for individual fundraisers and will not be available for purchase.