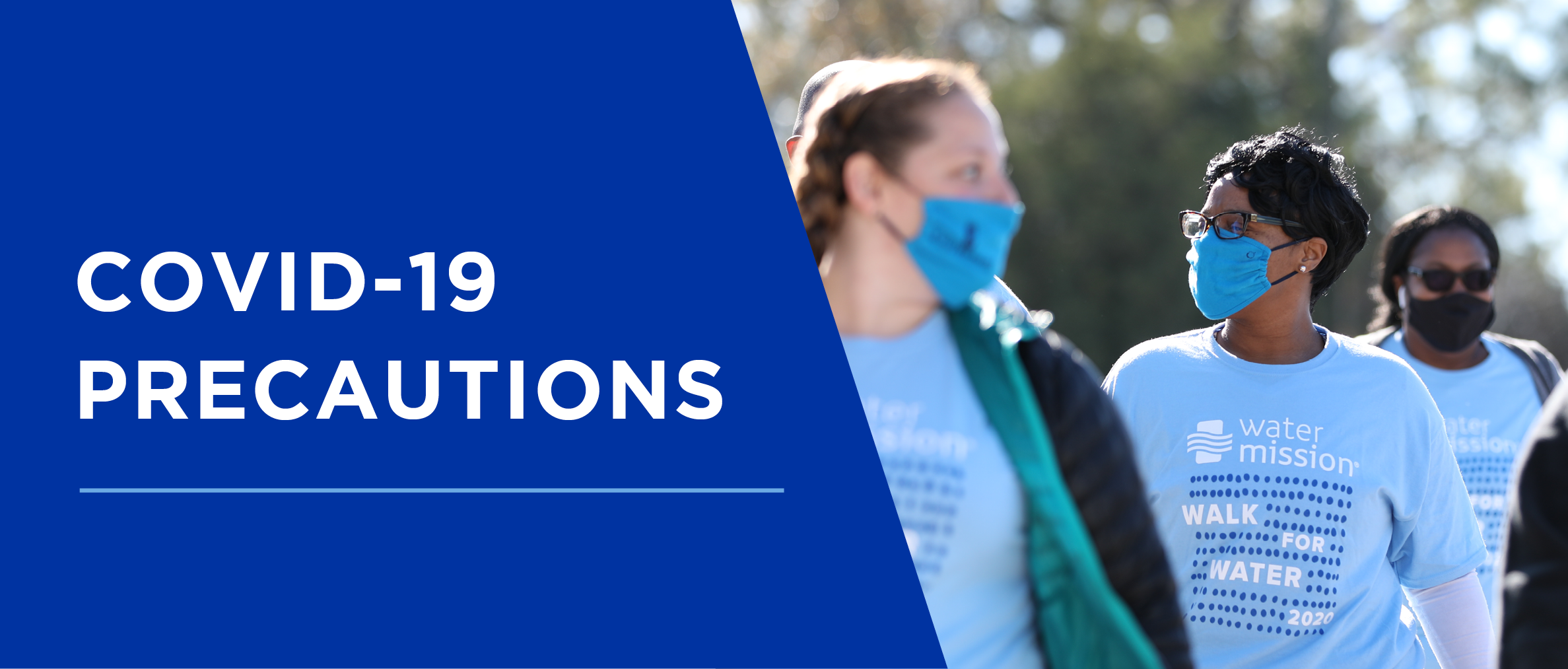 The Walk for Water will uphold Centers for Disease Control and Prevention (CDC) guidelines regarding COVID-19 and encourage healthy behaviors that reduce the spread of the virus. The safety of our Walk for Water participants is of utmost importance to Water Mission.


Water Mission has taken the following precautions to promote the safety of all event attendees in Riverfront Park:
• All staff and volunteers will wear masks.
• The number of Walk participants will be limited to no more than 250 beginning the Walk during each half-hour time period.
• All bucket handles will be sanitized.
• There will be no programming that encourages people to congregate in groups.


Whether you attend the Walk at Riverfront Park or in your own community, we ask that you:
• Wear a mask if you are two (2) years of age or older. Feel free to bring your own, or we can provide you with one in Riverfront Park.
• Remain socially distant from others by staying at least six (6) feet away from anyone outside your household.
• Do not congregate or gather in groups.
• Utilize handwashing stations available at the venue to wash hands often or use hand sanitizer to cleanse your hands frequently if walking in your own community.
• Cover coughs and sneezes.
• Do not share objects or exchange handshakes, high fives, or fist bumps.
• Do not attend the event if you or any members of your household have had symptoms*, a positive test for, or any recent exposure (within 14 days) to COVID-19.
Read our 2021 Walk for Water waiver here.
*As listed by the CDC, symptoms may include, but are not limited to, fevers or chills, cough, shortness of breath or difficult breathing, fatigue, muscle or body aches, headache, new loss of taste or smell, sore throat, congestion or runny nose, nausea or vomiting, or diarrhea.