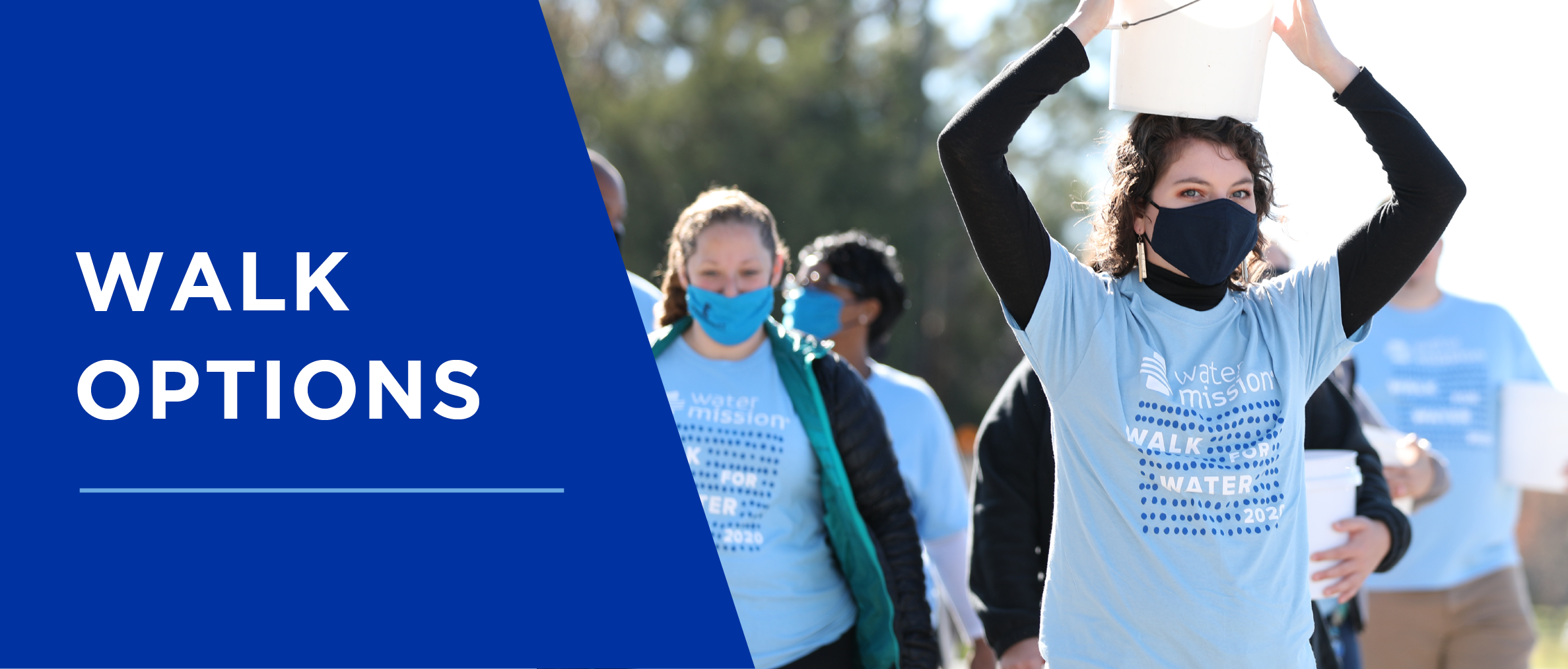 RIVERFRONT PARK WALK OPTION


At Riverfront Park, we will host 250 participants beginning each half hour.
When you arrive at the park, you'll be directed to grab an empty bucket at the designated start line and begin the Walk. Halfway through the Walk route, you'll fill your bucket with water—simulating the trek that millions of women and children make each day to collect water. At the end of the Walk, you'll empty your bucket.
Note: Water Mission will follow the Centers for Disease Control and Prevention's (CDC) safe gathering recommendations. All walkers will be required to wear masks, and there will not be an opening ceremony this year. Read more about our COVID-19 precautions, here.
VIRTUAL WALK OPTION


You may prefer to walk on your own, at a location of your choice. If you choose to walk in your own neighborhood or local park, we invite you to register for the Walk, in order to receive a Walk for Water t-shirt and participant materials.
We also encourage you to register in advance of the Walk to ensure that you'll have plenty of time to pick up your t-shirt and materials prior to Walk day. Please note, we will not be able to distribute t-shirts on the day of the Walk. Thank you for understanding.
View our Virtual Walk Instructions to get the most out of your Virtual walk!