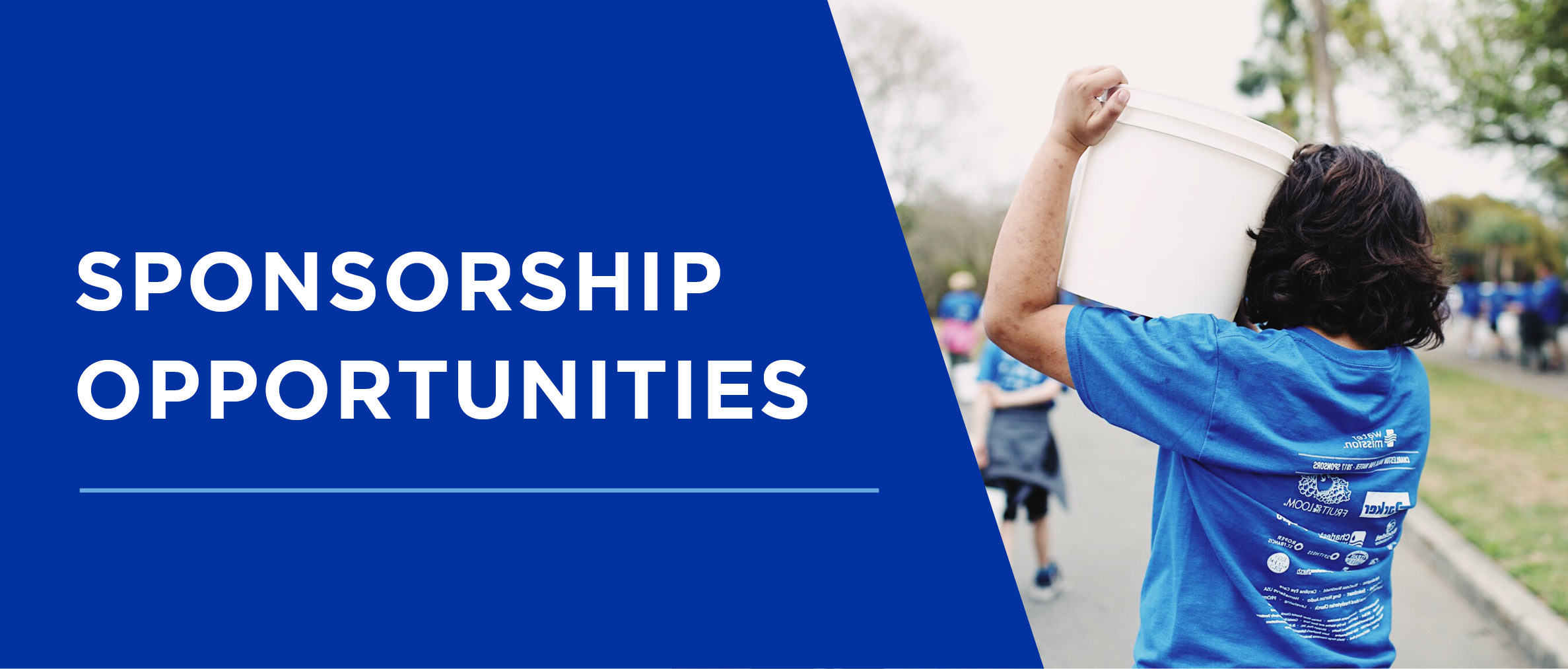 Thanks to the support of businesses and other generous donors sponsoring the Walk for Water-CSRA, this event raises funds that provide lifesaving water and sanitation solutions to people in need around the world.
Sponsorship makes Walk for Water-CSRA possible. We invite you to join us in bringing safe water to millions of people worldwide. As a sponsor, you'll be part of sharing our mission, and your brand, and you will receive the following benefits (depending on sponsorship level):
• Logo and/or name recognition on Walk website.
• A number of waived walker fees (based on sponsorship level).

Sign up today to sponsor this impactful event.

If you would like to give by check, please follow the instructions below.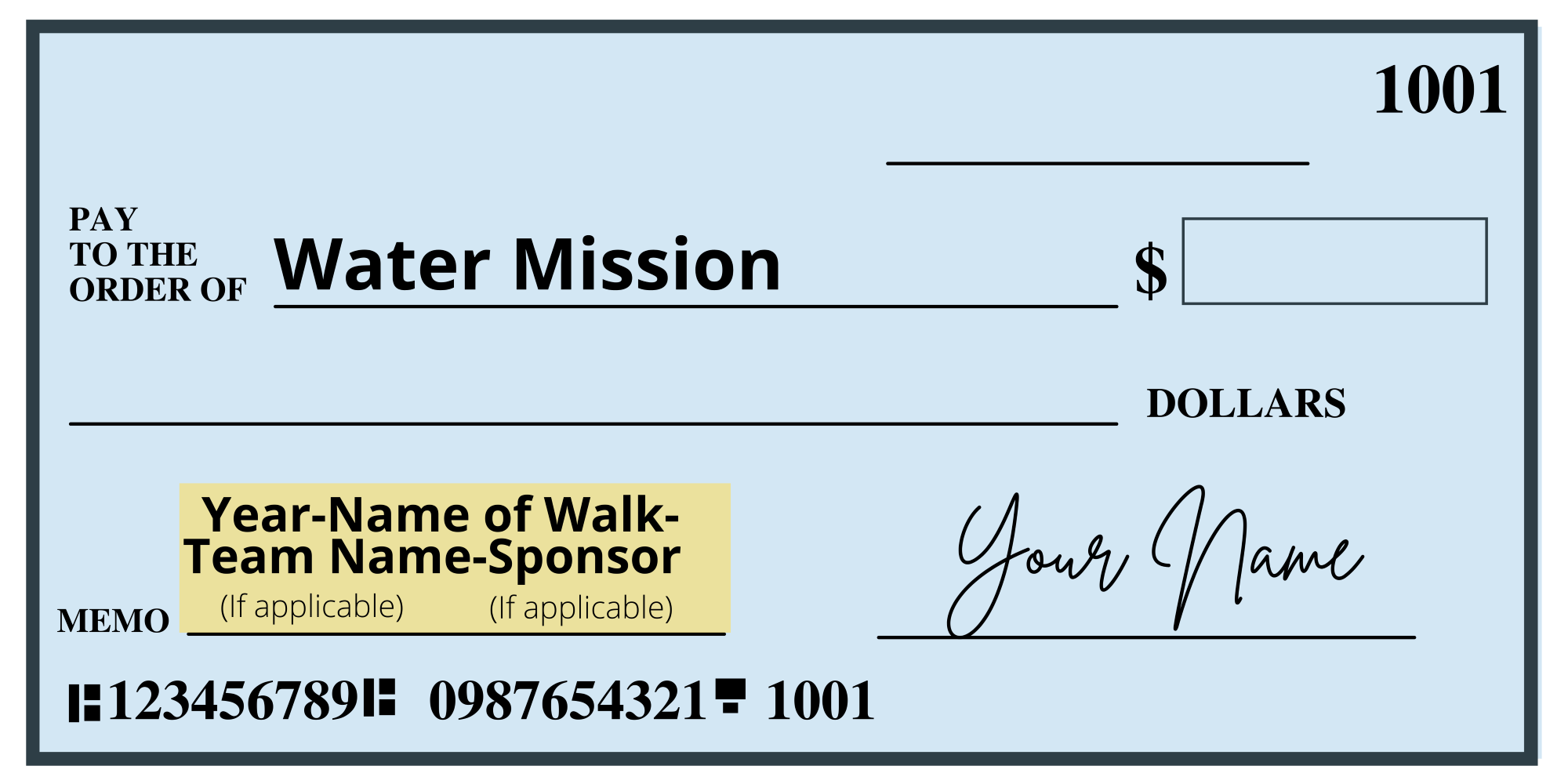 1. Checks should be made out to "Water Mission."
2. Please include year of the Walk and name of the Walk in the memo section, and
a. If you are giving to a specific team or individual, include the team name or individual name in the memo section.
b. If you are a corportate sponsor, include the name of your company with the word "Sponsor" after in the memo section.
3. Mail the check to 1150 Molly Greene Way, Bldg 1605, North Charleston, SC 29405.
We appreciate your support!