In 2001, George and Molly Greene started Water Mission with a vision that all people have safe water and an opportunity to experience God's love. Molly also wanted to provide an opportunity for others to understand the day-to-day experience of the 2.2 billion people affected by the global water crisis. So, in 2006, we created the Walk for Water to simulate the trek women and children make every day to collect water.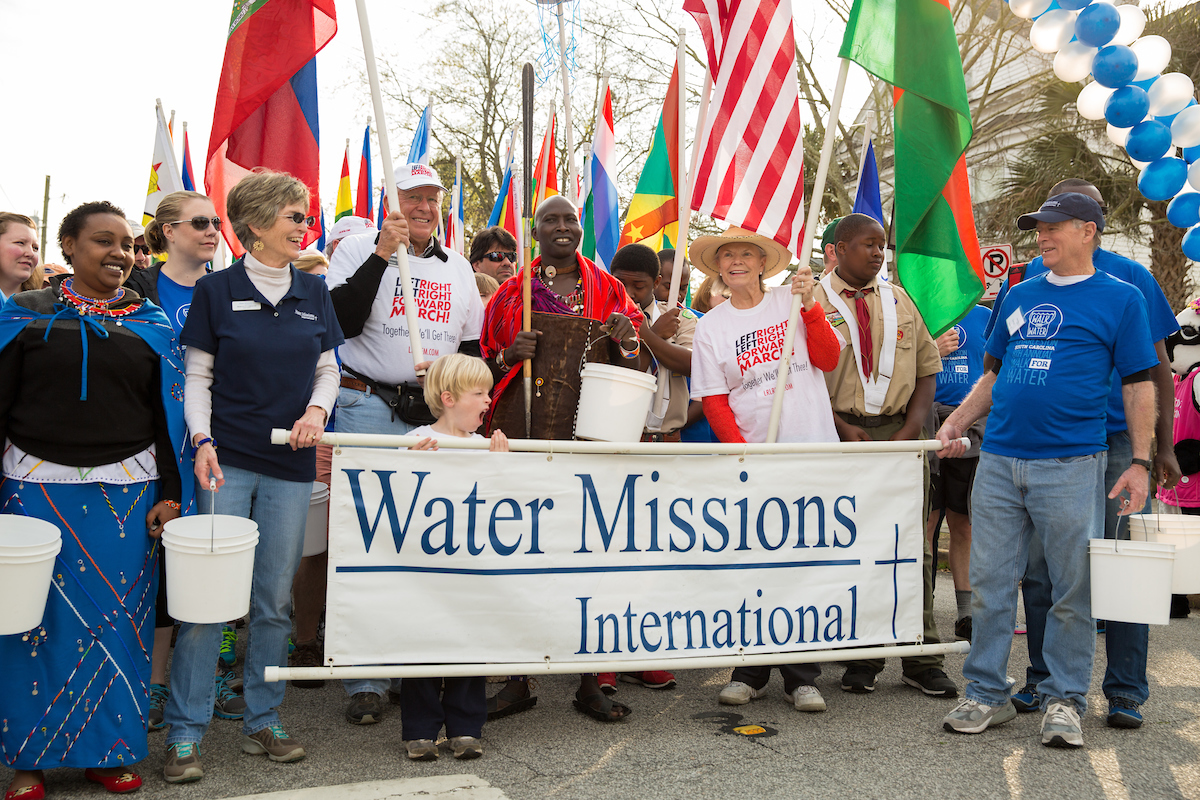 During the Walk for Water, participants walk approximately 1.5 miles to a midway point with an empty bucket. There, they fill their bucket with dirty water and carry it another 1.5 miles to the end of the Walk.

The first Walk for Water was held in Charleston, SC, which remains the location for our flagship event. Since then, churches, community groups, and corporate partners have embraced the vision for the Walk for Water, and the program has spread across the United States. Longtime partners Grundfos, Georg Fischer, and Hach have expanded their Walks to include international offices in 35 countries.

As the Walk for Water continues to grow, our purpose is the same: to provide communities, organizations, and companies with an opportunity to raise awareness of the global water crisis and funds to fight it.