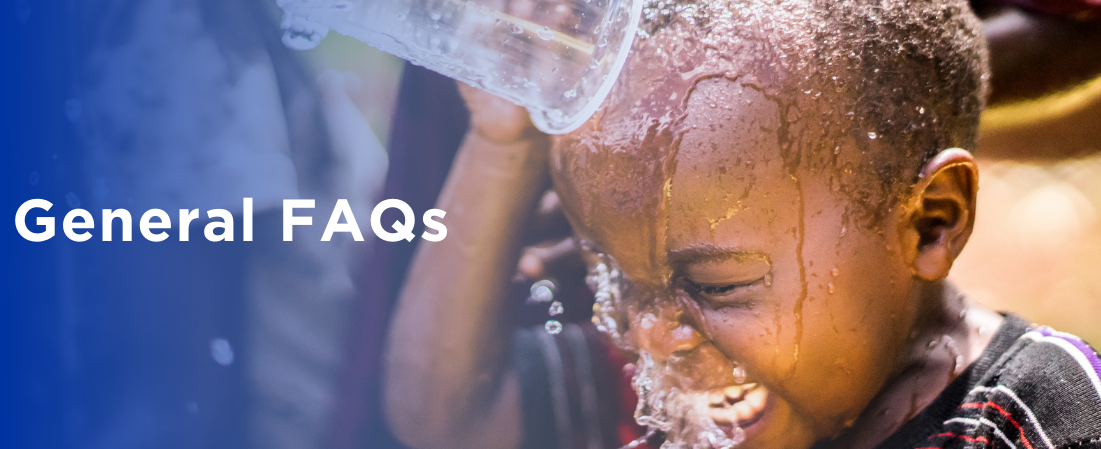 When and where is the Walk for Water?
The Walk for Water will take place on Sunday, April 24th, 2022, at Reardan City Park (corner of Spokane & Oak St.).
How much does it cost to participate?
It's FREE!
Should I register my child?
Yes, we want everyone who's walking to register. You can register online, or at the park just before the walk.
Who do I contact for more information?
Contact Virginia Henderson at 509-993-3625 for more information.
What should I do when I arrive at the Walk in Reardan City Park on April 24th?
You'll see the signs & people, come join the fun! If you haven't registered yet, please sign in & grab a bucket. We'll make a few announcements, then we'll start walking. Follow the signs to the turn-around point, then join us in the park for a free picnic!
Where should I go if I want to register on the day of the Walk?
There will be a registration table at the park. You can make donations there by cash or check (made out to Reardan Presbyterian Church), or you can donate online from phone/home.
What can I expect on Walk day?
During the Walk, you'll carry an empty bucket for approximately 2 miles before filling it with water and walking approximately 2 miles back to Reardan City Park. Along the route, you'll learn about the global water crisis, Back at the park, you will empty your bucket onto a tree in the park-we don't want to waste the water! We encourage everyone to join together to fight the global water crisis. Wear comfortable shoes for the three-mile walk and dress appropriately for the weather. Strollers welcome! Join us back at the park for a free picnic, spend time visiting with your neighbors!