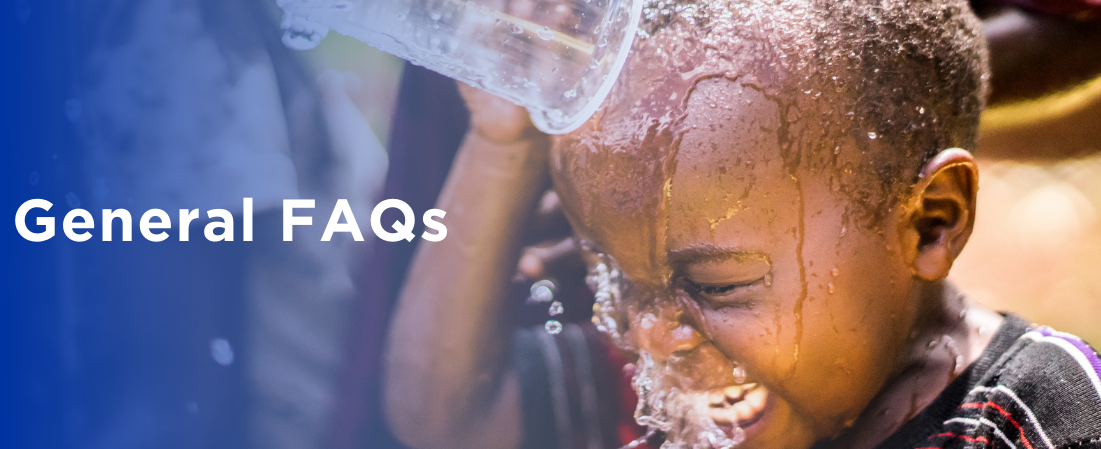 When and where is the Walk for Water?
The Walk for Water will take place on Saturday, September 17, 2022, at the Hach Loveland location (5600 Lindbergh Drive, Loveland CO 8053) Check-in will begin at 9:30 a.m. (MST), followed by the Walk at 10:00 a.m. (MST).

For the most up-to-date information, please go to our Walk for Water page on Hach Connect.

Other in-person walk events will take place at various Hach global sites, and any associates who wish are also encouraged to participate in the event virtually by walking wherever they happen to be on September 17 (or any time until September 24!).
Can I participate virtually? If so, how?
Yes, registered walkers can participate virtually! This option gives participants more flexibility to track miles and stay involved remotely.

If you are a virtual participant, you may log your Walk on any day between September 1 to September 24. During this time, we encourage you to walk a consecutive 2-4 mile route at your time and place of choice.

To raise awareness, please take pictures in a Hach or Walk for Water t-shirt and stay connected by sharing them on social media with the hashtag #HachWalk4Water.
How do I share about the Walk?
During and after the Walk, we encourage you to post photos of the Walk to your social media accounts.

When you post, please tag Water Mission and Hach and use #HachWalk4Water. Don't forget to invite your friends, family, and colleagues to join you in participating!
Do I have to raise funds in order to participate in the Walk?
The Walk is an opportunity to help raise support for Water Mission's ongoing efforts to fight the global water crisis, but fundraising is not a requirement to participate. If you choose to come alongside us in this way, we thank you! To help you share the Water Mission story and raise funds, resources are available here.
When can I register for the Walk?
Online registration begins on August 16th and will stay open until the event.
Participants may also register at the event.
How much does it cost to participate?

Registration for the event is FREE, but please consider the suggested donations below if able, to maximize our impact and support to Water Mission
Adults (Ages 18 and up): $25
Youth (Ages 2-17): $10

Should I register my child?
Yes, please do. Add child registrations by selecting the option with your adult registration.

Note: Children may only be added to your registration when you initially register. If you need to add an additional child at a later time, please email walk@watermission.org for assistance.
Can I create a team for the Walk?
Yes! When you register as a walker, you will have the option to start a team, join a team or register as an individual.


Can I join a team after I've already registered?
Yes! Please email the name of the walker and the team to walk@watermission.org to be added to a team.
Who do I contact for more information?
Please email outreach@hach.com.
What is your refund policy?
All contributions are considered donations. ​We are unable to provide refunds.